The eAnalyzer
The eAnalyzer is a user-friendly utility that validates EDI X12 and UN/EDIFACT files against the implementation guideline contained in a SEF file. Validation is an important step when processing EDI files to make certain that the files comply to the standard and specifications agreed between trading partners.
Having an EDI validation tool is a requirement when working with EDI because, as is, an EDI file is complex to read (see below), and even more difficult to find problems in it should you need to troubleshoot a questionable transaction.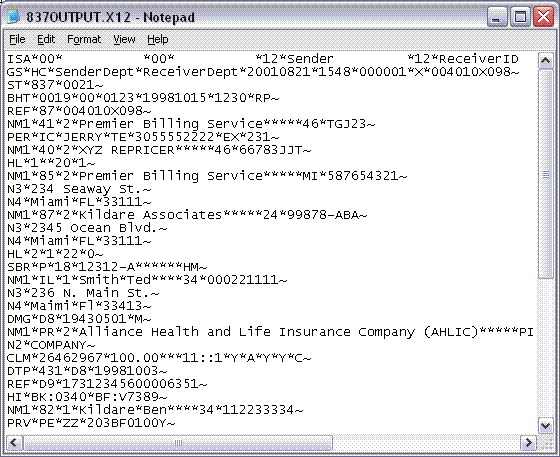 The EDI analyzer utility makes troubleshooting large EDI documents simpler by generating an output file that pin-points to the problem areas in the file.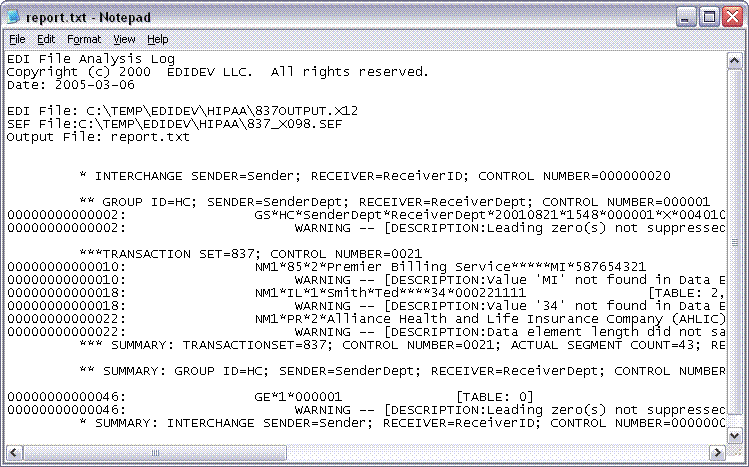 EDIdEv eAnalyzer Utility
Other Topics